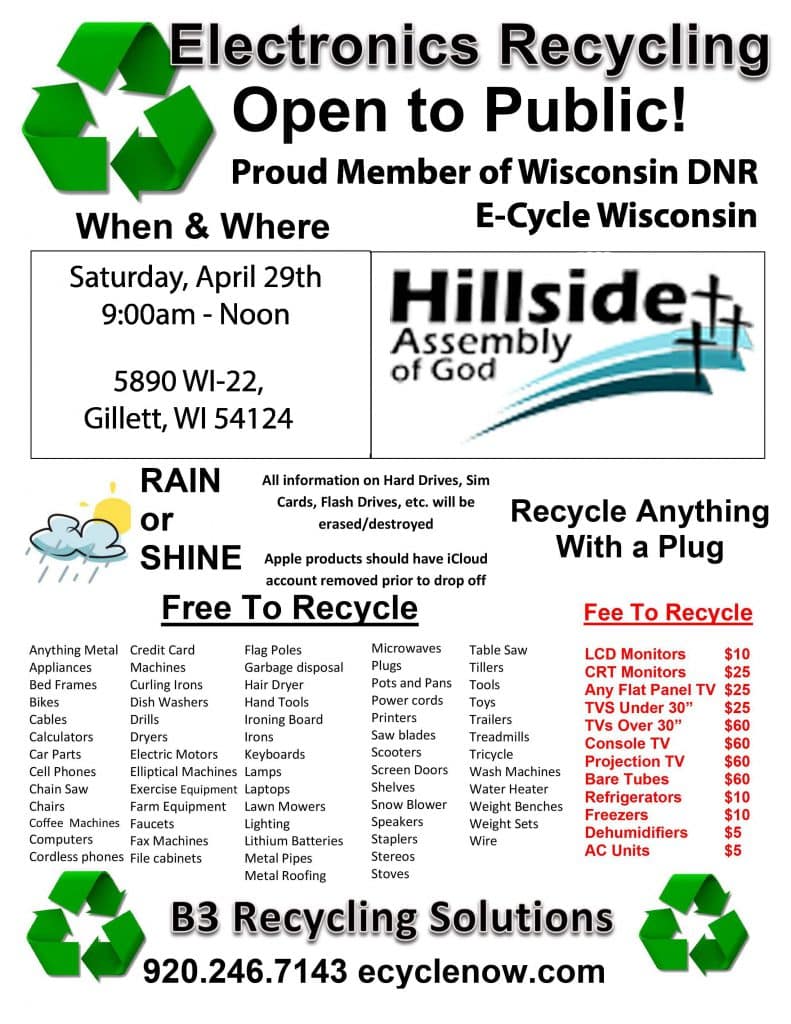 Hillside Royal Rangers Boys' Ministry is teaming with B3 Recycling Solutions of De Pere, WI for an Electronics Recycling Day & Car Wash on Saturday, April 29th from 9 a.m.—Noon.  Everyone is invited to take part in this fundraiser. Rain or shine. Clean out the garage and then you will have space for your shiny clean vehicle!
Most items are free to recycle.  There is a small fee for monitors, TVs, refrigerators, freezers, dehumidifiers and AC units.
The boys are also having a car wash with a suggested donation of $12/vehicle. So come on out and get that winter salt off your car while dropping off those things you have been wanting to get rid of (you know we all have some).
Hillside Assembly is located on the west side of Gillett at 5890 Hwy 22 West just past the Gillett High School.  For more information you can call the church office at 920-855-2962.